I get this question often, so let's see if we can answer it: What about Stevia? And, more importantly, is it safe?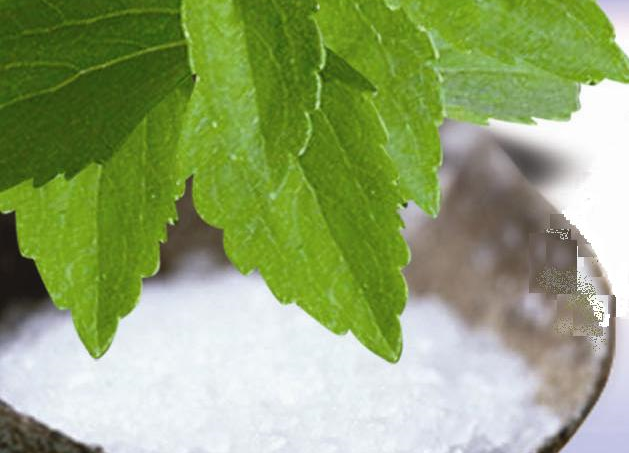 FDA Approved Stevia
The first thing you need to know is what happened when the FDA approved Stevia: they approved extracts of Stevia and not Stevia itself.
The FDA approved (under pressure from large manufactures – such as Coke and Pepsi):
Cargill Inc's: Truvia zero-calories sweetener
Whole Earth Sweetener Co: PrueVia
Truvia contains:
Erythritol: is a very low-calorie natural sweetener (similar to xylitol)
Rebiana: is a trade name for rebaudioside A (Reb-A) a steviol glycoside that is thought to be responsible for the sweet taste of Stevia
PrueVia contains:
Stevia extract (97% Pure Reb A)
How Safe is it?
While studies show that rebaudioside and other glycosides in Stevia had the potential to cause cancers, these studies have mostly be debunked. Most toxicology tests show that it causes no harm in laboratory testing.
Stevia itself has been shown to actually help improve insulin sensitivity, thereby having the potential to prevent conditions such as diabetes and metabolic syndrome.
The Bottom Line
The bottom line is that an extract of an herb is not the herb itself.
While it might be safe to take an herb in whole form, it may not be safe to take a concentrated form of only one part of the herb (such as using rebaudioside A). The truth is that we won't know until a lot of people start taking it, and thanks to Coke and Pepsi who will be putting Truvia and PrueVia into products soon, we will get a chance to see just how safe taking large amounts of these extracts is.
My thought is that since these sweeteners are naturally based and Stevia has been used for hundreds of years, it is probably safe to use these new sweeteners as long as you are not overdoing it.
The other concern for people trying to cut out sugar is that Stevia does taste super-sweet and the addiction to hyper-sweet will continue. I would suggest using Stevia in moderation.