I write a lot about sugar and foods that act like sugar in this blog.
Lately, I've been getting questions about what I mean by "foods that act like sugar," so here is the explanation and it all start with an understanding of the glycemic index.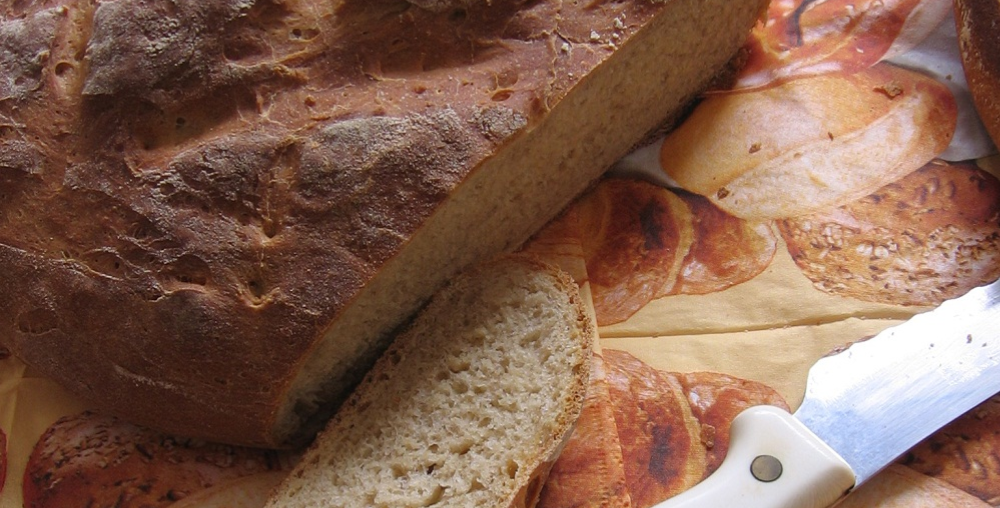 The Glycemic Index
By now, most people have heard of the glycemic index, but I'll take a moment to explain it.
The way the glycemic index works is that a scientist will measure the blood sugar of a volunteer and then feed that volunteer a single food. After two or three hours, the volunteer's blood sugar is measured again. What scientists have discovered through this kind of testing is that certain foods increase blood sugar a little, others increase blood sugar moderately, and still other foods increase blood sugar dramatically.
While there are complicated glycemic index charts that show hundreds of foods, here is a typical one: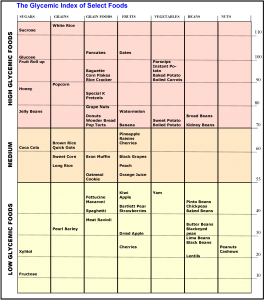 What you want to notice about this list is that sugars (left-hand column) are mostly in the high top part of the chart. Sucrose (table sugar) and glucose are always found near the top, but, here is the kicker: so are white rice, pancakes, bread, corn flakes, crackers, parsnips, potatoes and many other foods. These are the Foods That Act Like Sugar in your body.
Here is a partial list of foods that act like sugar
GRAINS
Brown rice
Glutinous rice
Instant rice
Jasmine rice
Long grain rice
Parboiled rice
Sweet corn
White rice
Wild rice
GRAIN PRODUCTS
Breads (all breads)
Bagel
Baguette, white
Blueberry muffin
Bran muffin
Corn tortilla
English Muffin
Kaiser bread rolls
Rice Pasta
White bread
Whole Grain bread
Wonder Bread™
Breakfast Cereals (almost all)
Cheerios™
Coco Pops™
Corn Chex™
Corn Pops™
Cornflakes™
Crispix™
Grapenuts Flakes™
Grapenuts™
Instant Cream of Wheat
Life ™
Quick Oatmeal
Raisin Bran™
Rice Chex™
Rice Krispies™
Shredded Wheat™
Special K™
Special K™
Total™
Crackers and Chips (almost all)
Corn chips
Popcorn
Potato chips
Pretzels
Puffed rice cakes
Rice cracker
Soda Crackers
Water crackers
Other Breakfast Foods
Croissant
Cupcake
Doughnut
Muffins
Oatmeal muffin
Pancakes
Pop Tarts™
Waffles
Cakes
Almost all cakes
Angel food cake
VEGETABLES
Carrots, boiled
French fries
Parsnips
Potato: Baked, Instant, Mashed
Pumpkin
Sweet potato
Tapioca
FRUITS
Banana
Dates, dried
Raisins
Watermelon
Fruit Products
Fruit Roll-Ups®
Fruit Juices
Jams and Jellies
Processed fruit bars, fruit wraps…
SUGAR AND SUGAR SNACKS
Most sugary snacks
Candy Bars
Glucose
Honey
Jelly beans
Sucrose
Syrup
DRINKS
All fruit juices
All sodas
Most sport drinks
DAIRY
Yoghurt, low fat
Ice cream
BEANS
OTHER
Macaroni and Cheese
Pizza, cheese
Popcorn
Soup, green pea
Soup, split pea
A Sugar is a Sugar
The take home message from the studies done on glycemic index is that a sugar is a sugar, no matter what the source. To your body, it doesn't matter if you pick up a tablespoon of sugar and put it in your mouth, or if you pick up a baguette and start munching on it: the results are the same. Up up up goes your blood sugar every time you eat these foods.
If you want to maintain good blood sugar control, I always recommend eating low or below the glycemic index.