If you have just finished the 30 Sugar Free Days Challenge, or you are looking to improve your health, continue your weight loss, or just feel better, you are in the right place.
What is the Next Step?
I have spent a lifetime researching health and which foods humans should put in their mouths. Because I've spent so much time reading research on human nutrition, I see the world differently than most people (especially medical doctors and nutritionists).
When I see food packaging with words like "low fat" or "healthy carbs" or "natural" (even though they contain high fructose corn syrup), I cringe. When I see school children who are overweight and cannot pass simple exercise tests, I worry about their future. When I see my neighbors who eat what they think is a healthy diet and still fall down dead from a heart attack at age 47, or watch other friends struggle with chronic diseases such as obesity, diabetes, arthritis, heart disease or even cancer, I'm saddened.
I'm saddened because here is what no one is telling you: It doesn't have to be that way.
Let me put an idea in your head that you probably already know but don't realize how powerful it is:
Your Body Works Well When You Feed it Well.
Most people would agree with that statement, but read it again because it has dramatic implications for your life and wellbeing.
When you feed your body well you are not going to have a problem losing weight, you are not likely to get diabetes, heart disease, Alzheimer's, arthritis, cancer (or the other diseases everyone around you is suffering from). Eating well also means that you are going to feel great, have energy, sleep well and enjoy your life more. Good food creates a good body… and that is not just some nice little saying. There are thousands of scientific studies that show you can change your chances of getting diseases by just altering what you are putting in your mouth.
And the best part is that you don't have to live on a diet of lettuce and celery: You can eat good, fulfilling food, continue your weight loss and feel great!
Think about it, you are not destined to have the diseases of your parents, relatives, or siblings. You don't have to be unhealthy even though you may have been up to this point. You hold the power to change your life story!
The sharp reader is probably now asking this question: "okay, I get it Dr. Scott, but what does it mean to feed your body well?" That is a great question and the reason why I am offering you a chance to take the next step. If you have kicked sugar and foods that act like sugar out of your life you have already done the hardest part and taken the biggest step towards true health… but there is more.
The Next Step Program is a program like the 30 Sugar Free Days program, only this one consists of weekly e-mails that will have tips, challenges, and links to other content and give you the tools to continue your weight loss and health journey. The e-mails last for a year and help you to move closer to your health goals.
What are we going to talk about during the Next Step Program? Here is a short list of some of the topics:
What is wrong with vegetable oils and what do they have to do with weight loss?
How does sleep and stress affect your body weight and what to do about it.
Should you eat sprouted grains?
How can juicing help your health goals?
What is a normal blood cholesterol level?
How can you tell if you are at risk for diabetes?
Which fats are good for you?
What about fasting?
The best exercise to lose weight.
Each week you will get an e-mail and it will guide you closer to discovering to body you want.
*** Remember that I stand behind all of these programs with a 100% satisfaction guarantee ; if you are not happy, I will refund your money, no questions asked.
Get started now! Sign up below:
Basic Program: 52 Weeks of Healthy E-mails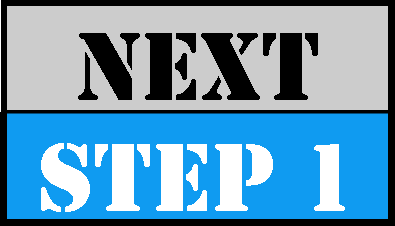 The Next Step Program E-mails
52 weeks of e-mails from Dr. Scott. Each exciting e-mail will help you to move forward on your quest to be fit and healthy and provide you with insights on how to create the life/body you always wanted.