Thirty years ago, when I worked in a small health food store in Portland, Oregon, I was the go-to-guy for the gluten-free crowd. Whenever someone would walk into the store and want to know how they could avoid gluten, I would walk them around and show them the few items we had and give them advice on how to navigate our gluten-filled world.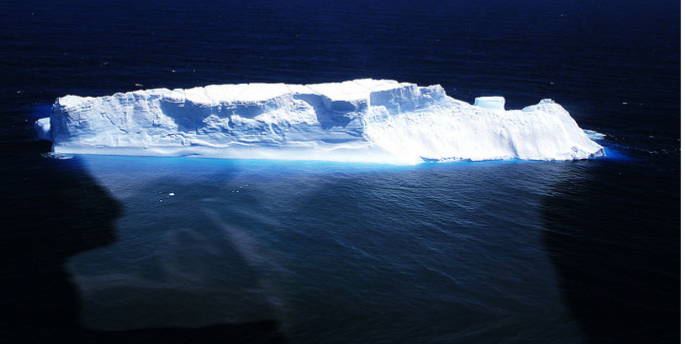 Today, things are completely different. A recent survey suggested that up to thirty percent of adults are now interested in kicking gluten out of their diets. Most restaurants now have gluten-free options on the menu, and some have completely separate menus.
Whether you are new to gluten-free or are just learning about it now, there is a question most people have never thought to ask: why is gluten a problem for you to eat?
The simple answer to that question is that gluten is a problem for humans because our bodies are not able to handle this protein. But what does that mean about other proteins and other foods that we eat every day?
Understanding why gluten is a problem and why the problem has gotten worse in the last decade leads you down the rabbit hole of dietary nutrition to a place where you might end up questioning everything you learned about nutrition and everyone who puts their hand on our food (from food scientists, to farmer, to manufacturer).
To understand how gluten came to be such a problem and how it affects our health, we need to follow our food from the food scientists who manipulate it, into our digestive tracts, and into our blood streams. What you are going to discover is that, while gluten can be a problem, it is not alone. The problems gluten and its friends can cause are enormous and have wide-reaching consequences for your health today and into tomorrow.
First Stop: Food Scientists
A group of people has been changing our plants for generations. While some of these people have been farmers and others have worked in laboratories, they have all made changes to our foods; I'll call them add the food scientists.
While there is a current uproar about GMO (genetically modified organisms), food scientists have been changing the structure of our grains and other foods for decades. For example, the wild wheat plant (the distant cousin of the wheat we eat today) had only 14 chromosomes, while the modern wheat has 42. Most of the changes to the genetic makeup of wheat happened well before the advent of modern genetic modification.
What do those additional chromosomes in our wheat do? The scientists enthusiastically modified our grains to better handle drought, withstand machinery, or have longer shelf life; they synthetically altered our plants to resist (or produce their own) pesticide. While all of these sound like good things, there is one thing missing from the equation: are these changes better for humans?
One thought drove the modifications of our seeds and plants: make the best plant for the farmer/producer/manufacturer. While I'm happy to make a plant grow better for our farmers and have it last longer on our shelves, I'm astonished that they didn't remember humans would eventually consume that food.
All of these manipulations were made without the consideration that these foods would eventually end up in human mouths and human digestive tracts. Has anyone wondered what happens when a human eats a food that now has additional chromosomes, more proteins, and contains pesticides?
Immune System
Our digestive systems are the center of our immune system. This notion might seem strange until you realize that our largest contact with the outside world (beyond our skin) is our digestive system. Our digestive system, unlike our skin, is selectively deciding whether molecules from the outside world (the food we eat) are going to be allowed inside our bodies. This means that your digestive system needs to be on guard for anything that may do us harm. It is for this reason that 80 percent of our immune system is surrounding our digestive tract.
Why should you care that your immune system is a large part of your digestive system? The immune system can be very sensitive to molecules it considers harmful. In a sort of perfect storm for many digestive tracts, the molecules most likely to enrage the immune system are proteins (remember that proteins are exactly what food scientists have been increasing in grains for years).
A lot of the ills of modern society can be traced back to inflammation and the immune system controls inflammation in the body. When our bodies are exposed to the wrong proteins in an intimate way (like foods in our digestive tract), inflammation is the result.
Proteins in Plants
While other foods we eat (fats, carbohydrates) can increase inflammation and engage the immune system, proteins get a gold star for the ability to irritate our digestive tract, trigger an immune response, and increase inflammation.
Most people have heard of gluten and the problems it can cause. Glutens are proteins that naturally found in grains that are what makes wheat such an amazing grain. Glutens hold and bind the grain together making it possible for bread to rise and cookies to hold together. The wild version of wheat certainly does contain gluten, but the amount of gluten in wheat has skyrocketed in the last 100 years.
The immune systems of many people are reactive to gluten. People with severe reactions to gluten experience diarrhea, bloating, and pain whenever they eat even a small amount of gluten. Some people are so reactive that even gluten touching their skin will cause a reaction. The inflammation caused by gluten is so bad in people with celiac disease that their digestive tracts cannot absorb nutrients properly and they begin to show signs of deficiency diseases.
But gluten is far from being the only protein on the block; there are other proteins that cause your digestive and immune system problems.
To understand these other proteins, you need to first understand something about plants: they don't want to be eaten. Unlike animals, plants cannot protect themselves by running away, or by using teeth, claws, or horns. To keep from being eaten, plants have developed protective proteins (like gluten and others) that help deter animals from eating them.
Plants can also use proteins to aid in their reproduction. A good strategy if you are a seed is to be eaten by an animal, but not digested (if the seed moves through the animal who has eaten it quickly it can start growing somewhere else). Lectins are the proteins that accomplish this job, they irritate the digestive tract enough so that the animal eating it won't digest it and the seed will move the digestive tract unharmed.
Lectins
Lectins play a duel role; they act as natural plant pesticides when the plant is alive and they irritate the digestive tract and create inflammation of any animal unlucky enough to eat them. Research has shown just how good lectins are at irritating digestive tracts as they bind to the lining of the gut setting off a chain reaction of inflammation throughout the body.[i] Lectins are resistant to digestion and can be absorbed into the bloodstream where they continue to engage the immune system, where some researchers have suggested they play a role in autoimmune diseases[ii] such as rheumatoid arthritis, lupus and even diseases such as multiple sclerosis.[iii]
The problem with lectins is that they are not just found in grains, lectins are also found in eggs, nightshade plants (tomato, potato, eggplant, peppers), beans (soy, pinto, kidney…), peanuts, nuts, grains (wheat, rye, barley, malt, oats…), dairy foods, almost all processed foods. If you have digestive problems, you may want to consider avoiding all foods that are high in lectins for a while and see how you feel.
The research on lectins is just beginning and I think the future will show that everyone has certain lectins that they will have problems with and that not all lectins are bad. Stay tuned…
Pesticides
One of the mind-blowing aspects of grain production is that some grains have been genetically modified to produce their own pesticides. All of this without any thought about what happens when we eat those foods. Essentially no research has been done on this topic, but you would be well served to avoid genetically modified foods.
The potential for our digestive and immune systems to react to the increased glutens, lectins, added chromosomes, and pesticides grows with each manipulation by our food scientists. All of these alterations of our grains have changed them from a second-rate food choice to one that is toxic and harmful.
[i] Freed DL. Do dietary lectins cause disease? BMJ. 1999 Apr 17;318(7190):1023-4. PMID: 10205084.
[ii] Freed DL. Do dietary lectins cause disease? BMJ. 1999 Apr 17;318(7190):1023-4. PMID: 10205084.
[iii] Mendez-Huergo SP, Maller SM, et al. Integration of lectin-glycan recognition systems and immune cell networks in CNS inflammation. Cytokine Growth Factor Rev. 2014 Mar 12. PMID: 24684768.