Anyone who reads this blog on a regular basis knows that I'm a big proponent of eating better. I support eating better because it is the most powerful way to change your health. Yes, it is more powerful than drugs and even supplements. The second most powerful way to improve your health is exercise.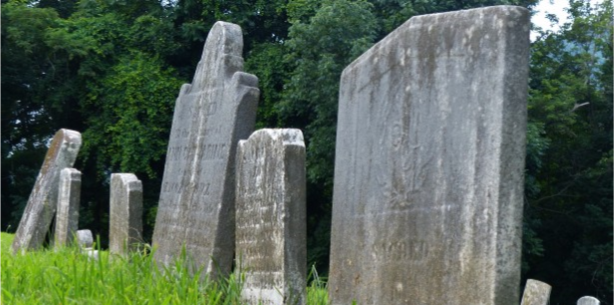 So, you can imagine how much fun I am at parties!
While I'm not above drinking a glass of wine, I really don't drink much. I wrote a book on sugar addiction, so I don't eat sweets. I found out while researching that there are foods that act like sugar, so I really don't eat grains. I have long stayed away from dairy, so I say no cheese or eggnog either. I tend to wake up early, I practice yoga and I run, bike and stay in shape. Needless to say, even though my diet and exercise plan is very similar to the way humans should live, I'm often the odd person out and my diet becomes the source of conversation.
The conversation always seems to head in a certain direction and ends up sounding something like this:
Other Person: "You don't eat (insert: sugar, cheese, grains…)? Why not? "
Me: "No I don't eat (insert: sugar, cheese, grains…) because I don't think they are the best foods for humans to eat. "
Other Person: "Oh, I eat everything. I don't care. You know, you eat well and then you die anyway, might as well have fun."
I call this the Hit by a Train theory: you live a good life, you avoid bad foods, you are good to other people and then you are hit by a train and you die at a young age. Why bother? Well, there are actually very good reasons to bother. Let's start by taking a look at the odds.
What are the Odds?
A quick look at the odds will answer a lot of the question about why you should bother.
Here are the odds for some of the major diseases and accidents:
Diabetes: 1 in 3
Heart Disease: 1 in 5
Cancer: 1 in 7
Accidents: 1 in 22
Clearly, you are much more likely to get diabetes, heart disease, or cancer than you are to die of an accident. And all of these diseases are preventable by the way you choose to live your life.
How Was Your Trip?
While the above statistics may be enough to convince you, here is another thought to think about. If you have cancer, or diabetes, or heart disease, how enjoyable is your life?
Recent research shows that diabetes cuts 14 years off of your life, but that is not all. When measuring quality of life, that number jumps to 20 years lost. ((K. M. Venkat Narayan, James P. Boyle, Theodore J. Thompson. Lifetime Risk for Diabetes Mellitus in the United States. JAMA. 2003;290:1884-1890.)) What this means is that people who are diabetic lose their eyesight, their kidneys stop functioning, they have heart attacks, they lose limbs to amputation. In essence, they lose the ability to live their lives the way that they want to, losing the quality of life.
When asked about death, most people claim that they are afraid of it, but they fear something even more: People fear losing control of their bodies, they fear that someone will have to take care of them and change their clothes (and diapers), they fear losing what they enjoy in life. They hate the thought that they are alive, but cannot live: they cannot play golf, or play with their grandkids, or travel, or finish their life's work.
This is what is lost when people have cancer, heart disease, diabetes or other preventable diseases; the loss of quality.
Make the Most of Your Life
Making the most of your life means taking a longer view on life and not just focusing on the moment. Sure, sugar tastes good, but how long does that sensation last?
Yes, you might be hit by a train not matter what you do, but being healthy means two things. First, it means that you stay healthy enough to live your life the way you want to live it. Second, if you are hit by a train and you happen to survive, then you are more likely to bounce back quicker when you are healthy than when you are not.
Health is an investment. You make little "deposits" every day and it pays off for the rest of your life. Enjoy yourself, but find enough balance to invest in your health also.